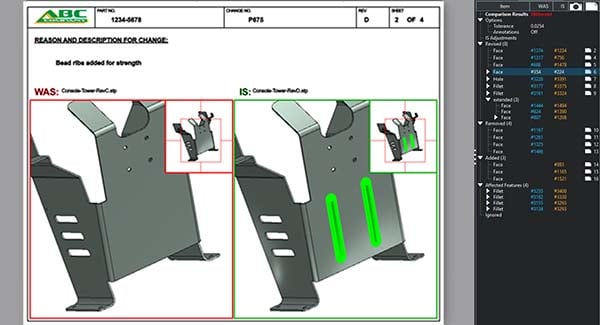 Revision — Limited Level
Revision Limited is designed for KeyCreator customers to be able to quickly spot and document all the differences between two versions of a 3D design. When you receive a revised product model from your customer or design department, this should be a standard step in your process. When requesting a change, impress your customer with a professional report of exactly what is needed.

Formats Supported:
STEP and IGES
KeyCreator CKD

This independent Windows software program does not require any CAD licenses/installs. Kubotek Kosmos software licensing options offer significant flexibility.