"KeyCreator is a very easy to use and proficient CAD software.... [It] makes the little things that used to turn into big problems automated and seamless."
— Michael Vick, Design Engineering Lead, Southeastern Extrusion & Tool, Inc.
When you are the largest independently owned and operated extrusion tooling manufacturer in North America, you need to be ready to serve clients that represent a broad set of technical demands. Creating extrusion dies that effectively serve the customer's operation means accounting for a range of material types — whether steel, aluminum, copper, or other metal — and different extrusion processes. Whatever combination of material and process, manufacturers rely on extrusion for its efficiency to produce consistent output at high volume: that means having extrusion dies correctly designed to deliver maximum working lifespan and dimensional accuracy. For Southeastern Extrusion & Tool, Inc. (S.E.T.), KeyCreator is integral to the process of creating the dies that meet such a wide range of applications.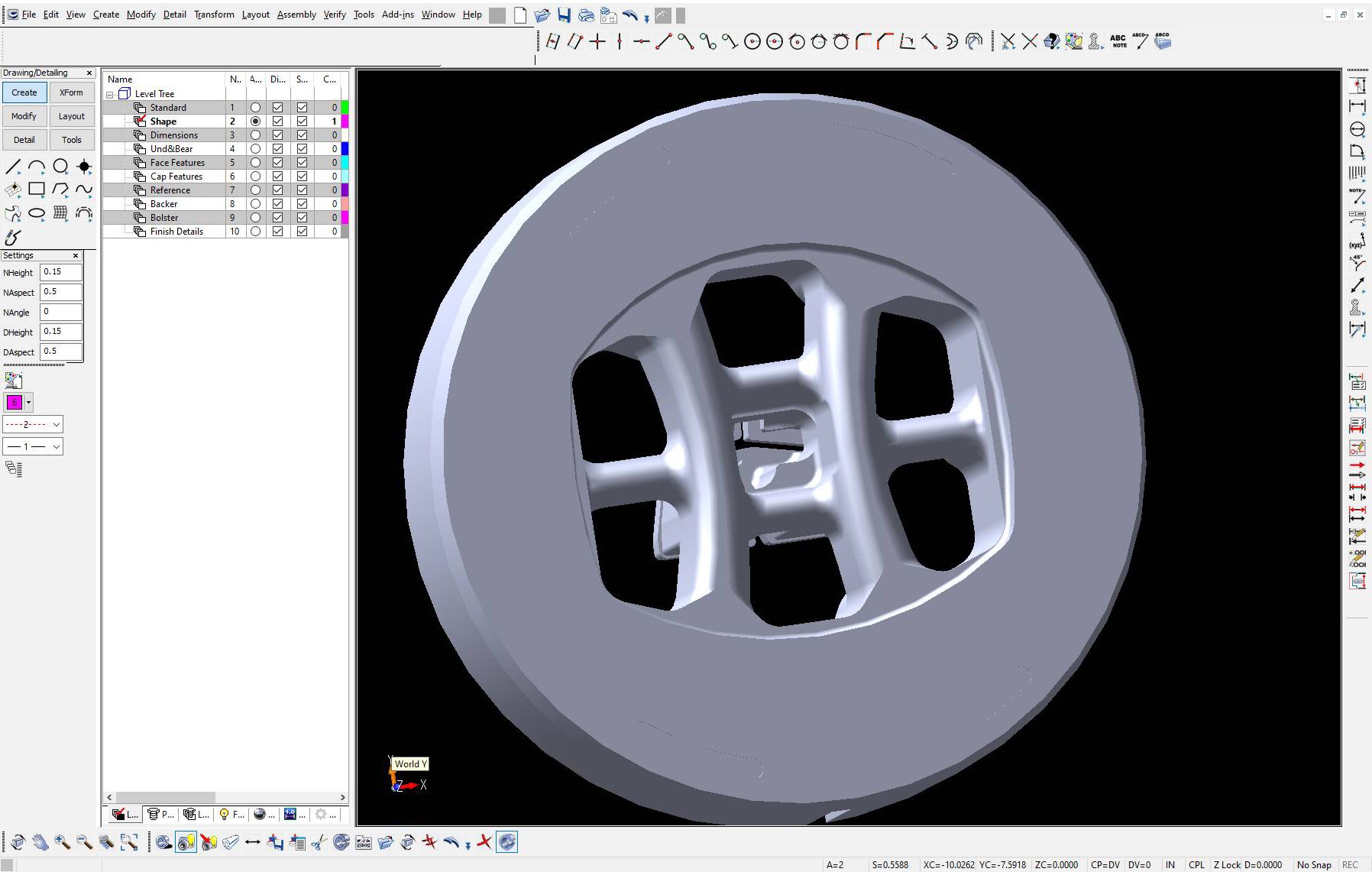 Founded in 1971, S.E.T. has grown over the years by adapting to the wide range of needs called for by the extrusion industry. Whether it is the push for fuel efficiency in transportation calling for more aluminum components or the need in electronics for heat sinks as processors generate more heat, Southeastern has been resourceful in responding to evolving market needs. KeyCreator has the compatibility with other MCAD platforms to simplify the process of working with customers' existing models, while also having the flexibility of direct modeling to make fast work of creating new solutions when the process calls for starting the tooling design process from scratch.
With tools like KeyCreator and the latest CNC machinery helping them respond to the needs of customers throughout the region and even nationwide, S.E.T. has grown over the decades to operate more than 160,000 square feet of manufacturing capacity at three different locations. Creating dies and the associated tooling for applications where the extruded material can range in size from 6 to 42 inches in diameter requires advanced engineering input and technological capacity. It makes SET a truly full service solution regardless what industry application their customers are competing in.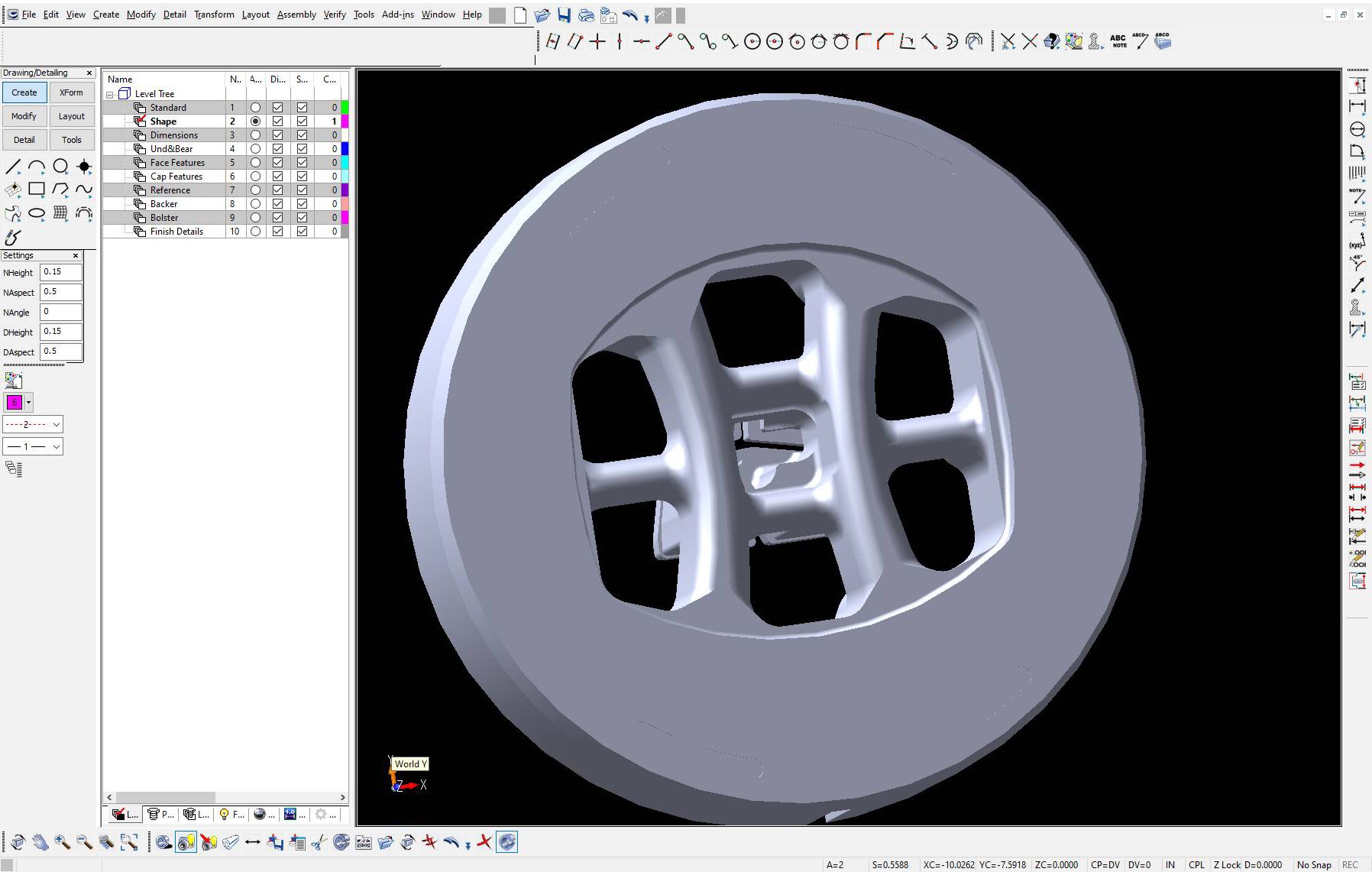 Much like the variety of industries that S.E.T. serves, Michael has played a number of roles in the company. Having begun as a wire EDM operator, he has held various positions during his 24 years, now serving the company as Design Engineering Lead for the solid die department and overseeing toolpathing operations for wire EDM. This perspective on the many steps involved in serving their customers also gives him a valuable perspective on all the ways the company has adapted over the years to customers' changing needs. In this way, KeyCreator is the ideal CAD tool when it comes to versatility and being able to respond to new or unanticipated design or engineering challenges.
"People we hire have a wide range of experience but we also hire people with little to no experience in this industry, so having a software that doesn't over-complicate how we do things is a big advantage for us. Most users can learn to use KeyCreator in a relatively short time compared to other CAD software that we have tried."
When a customer comes to S.E.T., the company takes a team approach to solving the unique tooling specifications their project calls for. With its direct modeling flexibility and ability to re-use or repair compromised data from older models built on different platforms, KeyCreator is well suited to situations like this where operators are dealing with designs and engineering requirements that shift with each different customer. In-house capabilities for fabrication, heat-treating, and nitriding round add to their CNC milling and wire EDM machinery to further enable Southeastern to take care of even the most complex extrusion die project.
"Our prints have certain notes that we have always needed to put on the print for our shop to correctly build. [KeyCreator lets us] link those notes with certain dimensions so that it accurately calls out the right dimension for the note. This makes the little things that used to turn into big problems automated and seamless."
Having the capacity to integrate into emerging processes liked Model Based Definition (MBD) and the flexibility to enable users to suit the software to how they work are elements we are proud to continue to grow in KeyCreator. We look forward to seeing how Michael and his team at Southeastern — and all our customers — continue to find new ways to put it to work.